Playtime's Response to COVID-19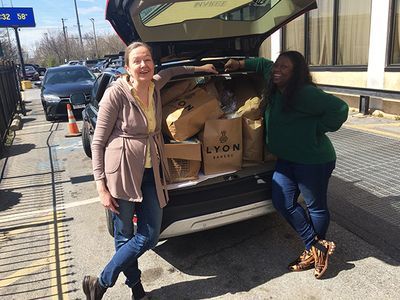 As D.C. shut down schools and businesses in response to COVID-19, Playtime made the tough decision to close programs temporarily, beginning March 16, at our four partner shelter sites. We are closely monitoring the situation, but our playrooms will likely be closed as long as D.C. schools are closed. 
The health and safety of our children and families, as well as our volunteers and staff, are our highest priority. During this time, Playtime's office is also closed, and the staff is working remotely. We are not able to accept in-kind donations or deliveries at the office for now.
To ensure families continue to receive the benefits of play and supportive services during this unprecedented time, Playtime is creating and distributing "Playtime to Go" play kits to families in the shelters, including toys, games, art supplies, books, activity packets, and information about education, health, and community resources, etc. 
During kit distributions, staff is gathering information from shelter staff and families to further assess their immediate needs and challenges, so we can best advocate with the D.C. government, community partners, and shelter providers. In addition, our social worker and site managers are doing individual check-ins with families. 
We will continue to distribute emergency supplies and advocate for needed services and supports to ensure families can stay healthy and continue on the path to housing stability. As soon as it is safe, we will reopen our play programs.