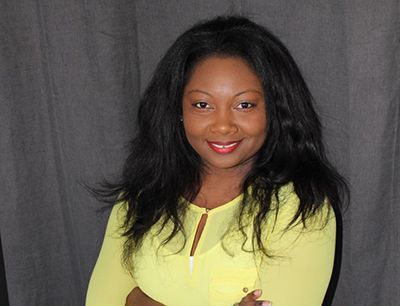 Every day, twice a day, on my way to and from my fancy office near Dupont Circle in Washington, D.C., I drive by a hotel in northwest called The District Hotel. Back in the late 80s, it was called The Braxton Hotel. Back then the Braxton was a hotel-turned-homeless-shelter where I lived in a one-bed room with my mom and two siblings while we waited for our Section 8 voucher to be approved.
As I drive by, I often find myself thinking about my time at the Braxton. I am often surprised at the intensity at which I remember that experience—and the intensity of my feelings all these years later. I remember there was no play for us at the Braxton. I had no outlet for the fear and anxiety I felt. Recently, I asked my sister what she remembered. She remembers an attic-like space they opened for a couple of hours every few weeks for us to play. I don't. We both remember there was no communal space. We remember waiting as late as possible to go to the hotel because we had to go straight to our room and be quiet. We had no kitchen. We would eat at the Central Union Mission or make ramen noodles on the hot plate we snuck in. For many of us, kitchens are places for connection. We had no kitchen. I remember feeling lonely and sad. I was young, so I didn't have language for all the things I felt. In retrospect, mixed up in my sadness were also embarrassment, fear, anger, and anxiety.
On my drive to my fancy office in Dupont these days, I think about the relationship between intention and effect. The intentions were good. The powers that be provided my family with a warm place where we could lay our heads. But these were lonely structures. There were no supports with humanity at the center in those shelters. My siblings and I, while we had shelter, felt the profound effects of loneliness, isolation, and boredom.
Luckily for me, I had other angels—kind strangers, family and fictive kin, teachers, nonprofits, and churches that helped me along the way in my teens. But I do ponder, especially now that I have the privilege of being a mom and connected to Playtime's work, what would have been the effect on my life if I could have had the freedom to be a kid—during the worst of times for my family.
Playtime's work deeply resonates with me, so it wasn't hard to say yes to joining the Board of Directors. I feel an incredible pull to the mission and frankly, to me, this work is a matter of justice—of equity. Political activist Assata Shakur said, in a different context: "It is our duty to fight for our freedom … we have nothing to lose but our chains."
That is my why.
I believe that Playtime is, for many hundreds of kids, breaking emotional chains. Chains of burden. Chains of toxic stress. Chains of anxiety. Chains of sadness. All the chains that come from not having the stability and safety of their own home. And I believe we are, with every interaction by our staff and volunteers, replacing them with freedom. Freedom for kids to imagine. Freedom to have happy moments. Freedom to get sweet sleep and awaken ready to go to school and learn. Freedom to just be kids; to learn, grow, and develop.
I know my why. And one way I show that is by using my voice to tell my story. Another way, is through my giving. I encourage you to reflect on your own why, and I ask that you join us in breaking some chains by giving to the incredible work that only Playtime is doing in D.C. Commit to donating whatever feels right for you. If you've already given this year, please do it again—in fact, consider becoming a monthly donor!
Your support could not be going to a more worthy cause.
Patience joined the Playtime Board of Directors in August 2018. She oversees brand strategy, marketing, media relations, and leadership visibility efforts for the Flamboyan Foundation. A native Washingtonian, Patience supports several local and national charities and is committed to making communities stronger and closing the opportunity gap.