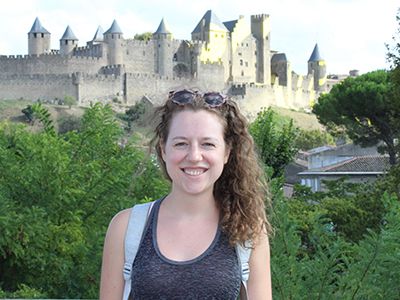 This month's featured volunteer is Chelsea LaMastra who joined Playtime's team in November 2017 at its partner shelter site DASH Cornerstone Transitional Living Program.
"Chelsea has a gentle approach with working with our infants and toddlers that is endearing," said Tora Burns, Site Manager at DASH. "She individualizes her approach to each child and is deeply aware of their needs. I consider her a baby whisperer. Chelsea employs patience and empathy when she volunteers. She is an excellent volunteer."
Why did you initially get involved with Playtime?
I was looking for an opportunity to not only put down deeper roots in my community, but to get to engage with kids again. I did a lot of babysitting growing up and all through college and missed those interactions.
How has volunteering with Playtime affected you?
Volunteering with Playtime opened my eyes to the fact that so many kids experiencing homelessness, or even in lower-income communities, don't get the chance to just PLAY and be kids – such a simple thing that those of us who have not been in that situation do not even think twice about. It's also helped me become aware and more critical of my own unconscious biases, something that I think about and apply on a daily basis outside of Playtime.
Can you share a memorable moment as a Play Ranger?
At one of Playtime's holiday parties, Santa stopped by, and the little boy I was playing with that night was terrified just by his presence – which is exactly how I always felt about Santa as a kid. After talking through it for a little while, he finally mustered up the courage to let me escort him over to Santa, and the boy sat in his lap for what felt like forever just staring up at him. Then finally, he warmed up to Santa enough to start chatting and smiling. Having this little boy trust me enough to help him face his fear, that same fear I had as a little kid, was a great feeling!
What else do you want people to know about your work with Playtime?
I love that we get to be part of these kids' lives, even just for an hour a week. But I have to say, a big part of what keeps me coming back every week is the dedication of other volunteers and amazing site managers and coordinators, like Tora! I'm going to miss her comforting and supportive presence at DASH every week. [Tora is transitioning to a Curriculum and Evaluation Specialist role for Playtime.]