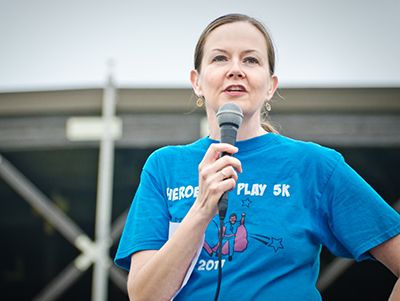 We are thrilled to announce that Playtime Executive Director Jamila Larson is a $25,000 grant recipient of the Roslyn S. Jaffe Awards. The grant will go to Playtime, which she founded in 2003.
"I am profoundly grateful to the ascena Foundation and the Roslyn S. Jaffe Awards grant program for this extraordinary gift, which will ensure more children living in shelters get access to the power of play," said Jamila.
Fiona Jensen of Calmer Choice based in South Yarmouth, Mass., also received $25,000; and Amber Scott of Leap Year, based in Atlanta, Ga., received the $100,000 grand prize.
The Roslyn S. Jaffe Awards, now in its sixth year, aims to bolster and provide financial support to grassroots organizations who are making a meaningful difference in the lives of women and children, specifically in the areas of health, education, social reform and self-esteem.
Congratulations to Jamila!