With Your Help, We Could Get $100,000!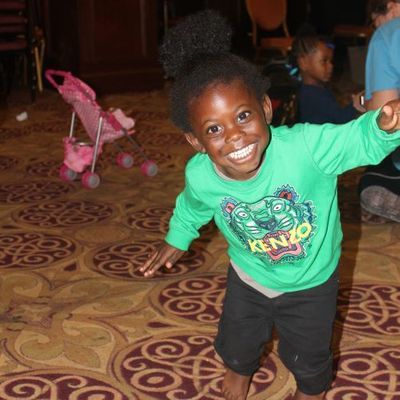 Keith bounded into the hotel shelter's pop-up playroom, his energy bouncing off the walls. The 7-year-old whirlwind often had trouble settling into an activity, so Playtime staff worked to find what would engage him. When a volunteer gave him a series of dry-erase mazes to complete, he immediately set to work, proudly announcing when he completed each one. We discovered his strength was working on structured, challenging activities.
Staff gave him a corner where he could play games and build Lego sets one-on-one with a volunteer. As a child from a big family, Keith loved having his own space and attention. He developed close bonds with program staff and his dedicated volunteer, and became comfortable enough to talk about his life—he shared when he needed a snack because he hadn't had much to eat that day.
Through persistence and creativity, Playtime makes a difference for each child by forming a strong connection with them and tailoring play activities to fit their needs. Building these relationships is key to assessing how best to help our Playtime children and families.
---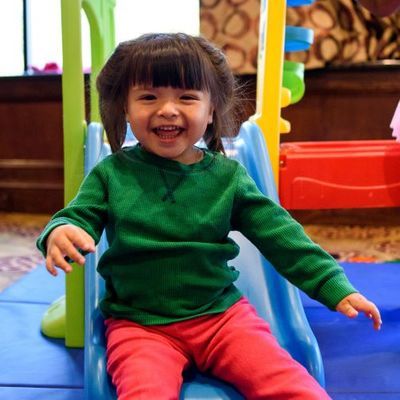 Over the next four weeks, Playtime is participating in the "A Community Thrives" program, sponsored by the USA TODAY NETWORK, which is challenging nonprofit organizations across the country to raise funds for a chance to win money for their programs. If we raise $6,000​ by October 16, Playtime gets the chance to win a grant of up to $100,000.

To reach our $6,000 goal, we need your help!

Here's where the funds will go: We are launching play programming at the city's new short-term family shelter, The Rolark, allowing us to serve children in this new facility. We'll kick-off with an outdoor Step Afrika event for families this week and begin socially-distanced outdoor Playtime for small groups of children. Your gift will ensure that children at The Rolark get time to build self-confidence, take healthy risks, solve problems creatively, and develop new friendships.

We only have four weeks to raise $6,000; our deadline is noon on Friday, Oct. 16. Are you in?
Here's what you can do:
2. Tell Your Friends

Share our designated fundraising page with your network through text, email, and social media. Tell them that Playtime is the only local nonprofit bringing play to children living in shelters across D.C.

3. Create Your Page

Click the "FUNDRAISE" button and follow the prompts to set up your own fundraising page. Post a picture of yourself or your team and tell the world why you think supporting play during this unprecedented time is important to you. 
---
Connect with us on Facebook and Twitter to get updates on what we're doing.