With Your Help, We Could Get $100,000!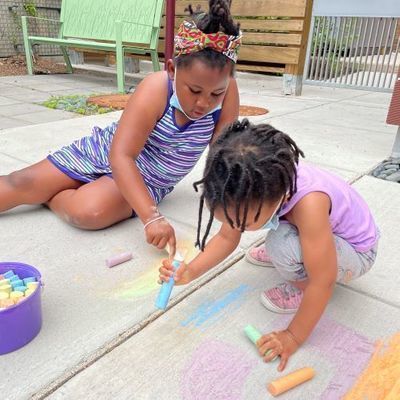 While reading the book, Brown Boy Joy, 7-year-old "Jessie" said joy is, "something you feel inside of you that means you can accomplish a lot of things." After seeing another child say she needed a moment to herself after dropping candy, Jessie said she also "needed a moment," and moved to play quietly by herself.
When a volunteer joined her drawing with chalk on the path, Jessie shared how she hadn't seen her dad in a while and how she missed him and her little sister. She peppered the volunteer with questions about family: "Are your parents together?" "If they're not together, are they still friends?"—clearly processing her own thoughts and feelings about family dynamics.
That evening at Playtime, staff and volunteers provided a safe space for Jessie and children like her to connect the subject of a book to their own lives, to think and talk about their feelings, empathize with their peers, and interact with trustworthy adults trained to help children build their social-emotional abilities.
---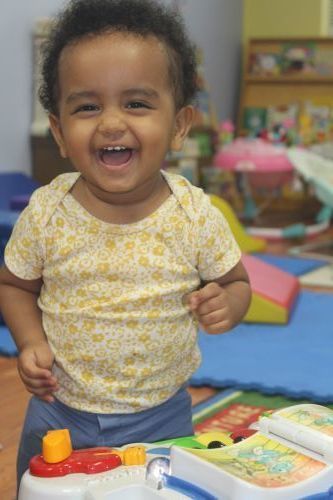 Over the next four weeks, Playtime is participating in the "A Community Thrives" program, sponsored by the USA TODAY NETWORK, which is challenging nonprofit organizations across the country to raise funds for a chance to win money for their programs. If we raise $6,000​ by August 13, Playtime gets the chance to win a grant of up to $100,000.

To reach our $6,000 goal, we need your help!
Funds raised will be used to purchase supplies and educational toys for children going back to school this fall. Your support will ensure a smooth transition for many children who have spent much of the last school year struggling to keep up with their studies in a virtual environment.
We only have four weeks to make this happen; our deadline is noon on Friday, August 13. Can you help?
Here's what you can do:
2. Tell Your Friends

Share our designated fundraising page with your network through text, email, and social media. Tell them that Playtime is the only local nonprofit bringing play to children living in shelters and low-income housing across D.C. and Prince George's County.
---
Connect with us on Facebook and Twitter to get updates on what we're doing.