Facts About Homelessness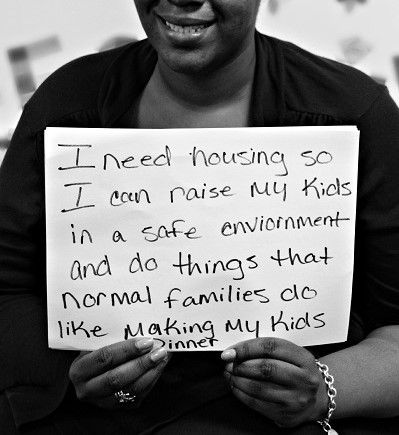 On any given night there are more than 560,000 people experiencing homelessness across the United States, according to the U.S. Department of Housing and Urban Development (HUD).
During D.C.'s annual point-in-time count in January 2020, there were 6,380 persons experiencing homelessness in the District, including 767 families with 1,420 children. In January 2021, after almost a year of lockdowns and quarantine, the numbers dropped to 5,111 persons experiencing homelessness in the District, including 402 families with 721 children. These numbers do not reflect families couch-surfing and living doubled-up with family or friends.
Consider that D.C.'s Office of the State Superintendent of Education (which works with the U.S. Department of Education) reported 7,139 students were homeless during the 2019-2020 school year. (Note, this number does not include babies and toddlers.) Unlike HUD, the Department of Education defines a person experiencing homelessness as an individual who "lacks fixed, regular, and adequate nighttime residence," which includes doubling-up.
We don't know yet the considerable impact the pandemic has had on family homelessness.
Children experiencing family homelessness face the increased risks of mental health, behavior and health challenges, and are more likely to be behind in school, witness violence, or become victims of child sex trafficking.
 
Resources
Fact Sheet on Homelessness and Housing Instability in D.C.

The Effects of Homelessness on Young Children

The Characteristics and Needs of Families Experiencing Homelessness

Helps stabilize vulnerable people in their communities, and promote healthy child development.

Promotes opportunity and widespread prosperity for all D.C. residents through thoughtful policy solutions.

A voice for kids to advance public policies that improve the well-being of children.

Policy briefing paper: Discrimination and Economic Profiling among the Homeless of Washington, D.C.