Facts About Housing Insecurity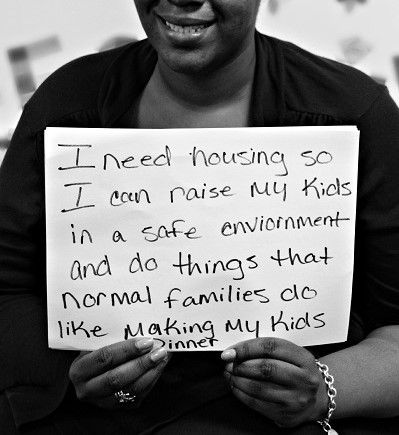 On any given night there are more than 560,000 people experiencing homelessness across the United States, according to the U.S. Department of Housing and Urban Development (HUD).
According to the 2021 point-in-time count of persons experiencing homelessness in the District of Columbia, 405 families were experiencing homelessness and staying in shelters on one January 2021 night, including 746 children. A September 2021 report to Playtime from Washington Legal Clinic for the Homeless said DC Department of Human Services (DHS) counted 125 families in DC's short-term family housing sites (capacity is 300 families). By these accounts, family homelessness is decreasing in DC. However, these shelter-based numbers do not account for the "hidden" nature of family homelessness—families couch-surfing and living doubled-up with family or friends. 
During the 2019-2020 school year, DC Public Schools counted 7,139 children without housing, because they include students who "lac[k] fixed, regular, and adequate nighttime residence" and who are doubled-up. (Note, this number does not include babies and toddlers.)
Children experiencing family housing insecurity face the increased risks of mental health, behavior and health challenges, and are more likely to be behind in school, witness violence, or become victims of child sex trafficking.
 
Resources
Fact Sheet on Homelessness and Housing Instability in D.C.

The Effects of Homelessness on Young Children

The Characteristics and Needs of Families Experiencing Homelessness

Helps stabilize vulnerable people in their communities, and promote healthy child development.

Promotes opportunity and widespread prosperity for all D.C. residents through thoughtful policy solutions.

A voice for kids to advance public policies that improve the well-being of children.

Policy briefing paper: Discrimination and Economic Profiling among the Homeless of Washington, D.C.