Playtime is only accepting group volunteers on a limited basis. If you're interested in volunteering, please complete the Group Volunteer Request Form below. We will get back to you within two weeks. If you have any additional questions, please reach out to volunteer@playtimeproject.org and include "Group Volunteer Request" in your subject line.
Group Volunteers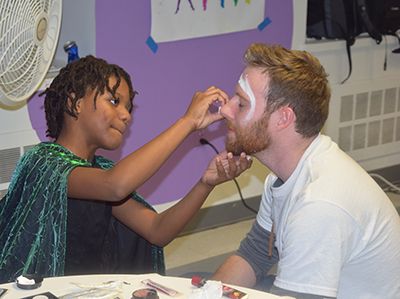 "Only a few days into volunteering we hosted a Halloween party at D.C. General where I was assigned to paint faces. It took approximately five minutes before the kids decided they'd rather paint my face, which they proceeded to do, liberally. I think I had paint in my beard for about three days afterwards, but it was worth it, and the experience quickly taught me that Playtime would require stepping outside my comfort zone on a weekly basis." —Perry, Playtime Project volunteer
Monthly Group Volunteering
Volunteering as Play Rangers isn't just for individuals! Groups of 5-8 individuals looking to volunteer together at our programs on an ongoing basis (minimum once a month) can choose to go through the onboarding process as a group. We'll coordinate directly with you to pick the best site and schedule for your group, and, if availability allows, we can set up a a custom Play Ranger Training for your group. Everyone in your group will have to complete background checks and training before getting started.
We ask that Group Play Rangers are able to commit to volunteering at least once a month for a period of 6 months minimum. If your group is unable to commit to an ongoing schedule, please feel free to inquire about planning a party or unique activity for a one-time volunteer opportunity. All members in your group must be over the age of 18.
Host a Party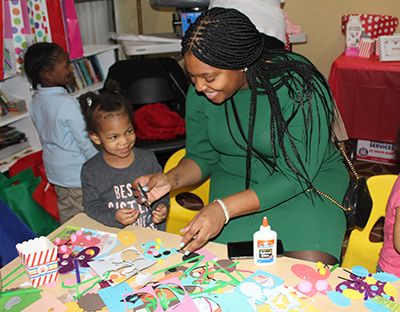 Everyone loves a good party, and the children in our programs are no exception! At least once a quarter, we look for creative, enthusiastic groups to host themed parties. Party Hosts plan and lead age-appropriate activities, in addition to supplying food, decorations, and party supplies. Parties take place during regular program hours (6:30-8:30 PM) on dates set by Playtime staff, and party hosts are asked to arrive early for set-up and stay after to help with clean-up. Party hosts typically spend between $250-$350 to provide the food, decorations, and party favors for the event.
Before your party, everyone in your group will be asked to review materials about Playtime and sign an electronic waiver. All volunteers in your group must be over the age of 18.
Please note: Due to the volume of requests, not all groups are guaranteed an opportunity to host a party. When there is high demand from volunteer groups, we may ask you to submit a sample party plan. If you're interested in learning more, please fill out the below form and a Playtime staff member will be in touch.
Adopt a Playroom
Our playrooms see a lot of action, and about once a month, they need a good deep clean! Groups can volunteer to "Adopt a Playroom" for a morning or afternoon and assist us by cleaning, organizing, and sanitizing toys. This is a great opportunity for groups of 5-12 volunteers looking for a daytime service project, plus it is our only volunteer opportunity for youth ages 13-18. To get on our calendar, fill out the form below. 
Please note: Due to high volume of requests, we are not able to accommodate all interested groups, and we are only able to offer limited weekend projects. Our Adopt a Playroom opportunities tend to book up several months in advance, so be sure to reach out early!
Bring a special talent or activity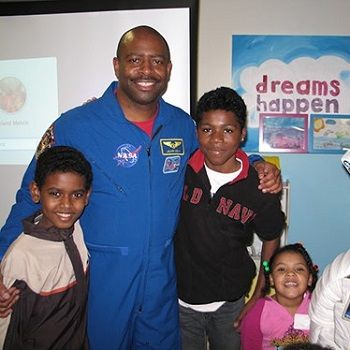 Do you teach trap yoga? Are you an astronaut planning our next mission to Mars? Come share your talents with the children in our programs! We love welcoming groups or individuals with unique talents, interests, or skills to visit our program and share their passion with the children. We ask that special guest groups bring something new and fresh to our playrooms that the children in our programs might not already have access to.
Special guest groups will be asked to provide a detailed explanation of the activity they want to bring to program, as well as share any previous experience they have working with youth.
Please note: Scheduling these visits depends on the current interests and needs of our sites.