Give the Gift of Time
The Homeless Children's Playtime Project is made possible through the dedication of more than 600 volunteers every year. Read about a few of the many ways you can join our team below.
Play Rangers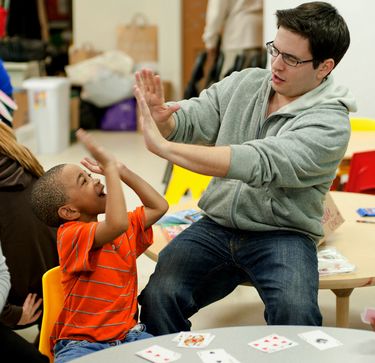 Running our weekly programs wouldn't be possible without the tremendous commitment of our volunteer Play Rangers. They interact firsthand with the children and youth we are fortunate to serve. This is a perfect opportunity if you're looking to make a meaningful and sustained difference in your community and in the life of a child. Play Rangers commit to spending two hours once a week working directly with children in our evening ((typically Monday-Thursday, 5:30-8 PM) play programs at partner shelter locations throughout the DMV.
Sign up for a New Play Ranger Training to get started!
Volunteer Play Rangers must be at least 18 years old. All Play Rangers are required to complete a New Play Ranger Training and submit background clearances before they can get started.
Volunteer Behind the Scenes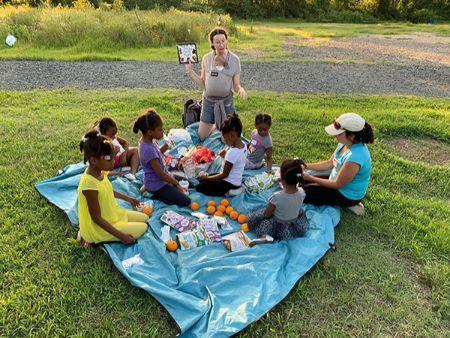 Are you looking for a less frequent, one-time, or custom volunteer opportunity? We turn to volunteers like you when we need help packing and organizing donated supplies for families, translating documents, or other supporting other needs as they come up. These are great opportunities for volunteers between the ages of 13-18 and individuals who are ready to give back but cannot make a weekly commitment at this time.
To get started, email our Program Manager Nicolien at nicolien@playtimeproject.org.
Though we have resumed in-person programs, we are still operating at a limited capacity due to the COVID-19 pandemic and do not have opportunities yet for special guests or visitors to programs. 
Become a Volunteer in Motion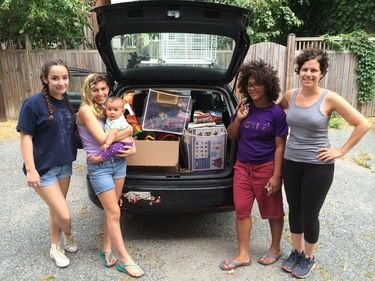 We're always looking for volunteers with cars who can commit once a month to move donations from our office to our partner shelter site locations. Interested volunteers serve on an on-call basis; the exact dates/times of pick-up and drop-off will depend on volunteer availability and amount of donations. Volunteers in Motion receive notifications when needs arise.
To get started as a Volunteer in Motion or learn more, email our Program Manager Nicolien at nicolien@playtimeproject.org.
Other Opportunities
Have questions about any of the above opportunities, or have an idea about a different way to support Playtime? Reach out to our Volunteer Program Manager Nicolien Buholzer at nicolien@playtimeproject.org.