Our Mission
The mission of Playtime Project (Playtime) is to cultivate resilience in children experiencing family housing insecurity by providing and expanding access to transformative play experiences.
We do this by: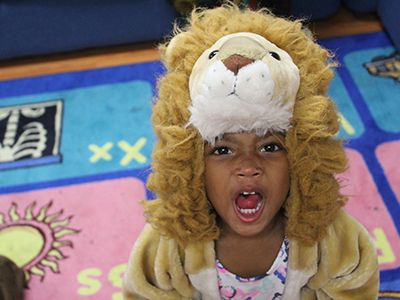 Creating ongoing play opportunities that nurture healthy child development

Challenging systemic injustice by advocating for policies and practices that reduce the risk of chronic homelessness

Connecting families with critical support services and supplies in the community to meet their concrete needs
Our Impact
Thanks to the support of generous staff, volunteers, and donors, Playtime was able to make a huge impact on children and families.
In 2022, Playtime:
served 401 children and youth;

delivered 244 PlayKits and special activity supplies;

distributed 221 personalized holiday gifts;

served 140 community members through Pop-Up Family Playtime events;

distributed 225 Back to School Backpacks, and;

provided move-out support to 22 families.
Learn how you can support the power of play.
---
Our Founding
Playtime was founded in 2003 by a coalition of concerned community members, led by social worker and child advocate Jamila Larson and lawyer Regina "Gina" Kline.
Here are some highlights of our growth:
2006

Expanded beyond emergency shelters to include transitional housing programs, starting Playtime at the Salvation Army's Turning Point Center, which continues as a Playtime site to this day.

2009

Hired its first regular staff members: a full-time executive director and part-time program associate, and applied for grants to build on individual donations that made their founding and early growth possible. Playtime expanded to D.C. General Emergency Family Hypothermia Shelter and Park Road Emergency Family Shelter.

2010

Phased out operations at Hope Apartments and moved to the District Alliance for Safe Housing (DASH)'s new Cornerstone Building, a new transitional housing program for domestic violence survivors and their children. Social work interns initiated a parent-resource help desk at D.C. General to deepen Playtime's impact for families.

2011

Established a weekly Teen Program at D.C. General, along with monthly field trips, and began piloting a play-based curriculum to provide volunteers with more tools for leading educational and therapeutic activities.

2012

Moved back across the river when NCFN closed for renovations, bringing play programs to the newly opened Griffin House, operated by So Others Might Eat, and created a new playroom at Valley Place in Anacostia. Part-time Site Coordinators were hired to manage programs and supervise volunteers, to increase the quality of the programs.

2014

Reestablished a partnership with Community of Hope Apartments, and began offering parenting classes at D.C. General that provide an evidence-based curriculum giving parents the opportunity to learn practical parenting skills. Also led a public push to build a state-of-the-art playground outside D.C. General, which was completed in October.

2015

Renovated the former waiting room of D.C. General, giving teens and preteens a dedicated bright and fun space of their own to play, connect with friends, and study.

2016

Hired its first Volunteer Coordinator, recognizing the critical component of volunteers to the model (valued at over half a million dollars each year).

2017

Hope Apartments and New Beginning sites became Playtime "affiliate partners" run by volunteer leaders. Playtime expanded to the Quality Inn motel on New York Ave, and hired a social worker based at D.C. General.

2018

Playtime transitioned out of D.C. General Emergency Family Shelter and added two more hotel shelters, ending the year at three overflow shelter hotels and two transitional housing sites.

2019

We transitioned out of the Hotel Arboretum Overflow Shelter when the city closed the facility in May and secured a contract to
expand programming to another partner shelter site in 2020.

2020

During quarantine, Playtime adapted to provide play at a distance and distributed Playtime to Go kits that included reusable toys, books, art activities, and more. Parents received a "Parent Survival Guide" with online resources and in-room activities. Staff and volunteers created Virtual Playtime by posting videos of guided play and read-alongs on our YouTube channel and hosted live Zoom Playtime sessions with special guests. We transitioned out of Days Inn Emergency Shelter when the city closed it in August. And in September, we partnered with the city's Ward 8 short-term family shelter, The Rolark, allowing us to serve children with outdoor play in this Southeast facility. 
Our Founding Story
After discovering there were 20 children living a few blocks from the U.S. Capitol in the Community for Creative Nonviolence (CCNV) shelter — one of the largest in the country — Jamila took a tour. She was not prepared for what she saw: rows of metal bunk beds, sheets for doors, rat holes, no bathroom soap, and not a single toy in sight.
Half-dressed children languished in the hallways, while adults sat slumped in a smoky TV lounge with no screens in the windows. A Washington City Paper article reported that a child discovered a dead woman's body in the bathroom; she died of whooping cough.
Jamila and Gina rallied friends and recruited volunteers to establish a playroom with weekly activities, snacks, and supplies. Each week, an announcement was made that the volunteers had arrived and children immediately flooded the playroom for two hours of play.
Afterward, parents looked visibly refreshed from the rare break Playtime provided — time they could use to meet with their caseworker, do laundry, cook dinner, or take a shower in peace. Volunteers found meaning in helping local children and secretly enjoyed an excuse to open a can of Play-Doh, play a board game, or build a block tower. Laughter, music, and the busy sounds of play filled the hallways of the notorious shelter, and "Playtime" was born.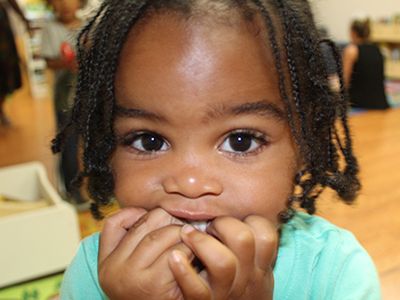 Volunteers soon learned that the vast majority of family shelters had no programs or services for children despite the myriad risk factors associated with homelessness. As more and more families with children became housing insecure, most shelters could not adapt fast enough to accommodate their special needs. Between 2004-2005, families were moved from CCNV and sent to DC Village on the outskirts of town, so Playtime moved with them; we applied for 501(c)3 status with the help of volunteers who were law students in 2005.
As shelters came and went, Playtime followed the children, starting play programs in the grittiest of environments with only volunteer labor and virtually no budget. Betsy Harbison, JooYeun Chang, Megan Newman, Kate Chambers, Emily Benfer, and Daniel Lawson were among Playtime's first volunteer leaders. We hired our first regular staff members in 2009 but still rely today on over 300 Play Rangers, Volunteers in Motion, and group volunteers to give children in shelters the benefit of play. We honor the thousands of volunteers and donors who make sure housing insecurity does not get in the way of a happy and healthy childhood. Thank you for helping us write our story.
Learn more about what we do. Meet our staff and board of directors.