Careers
Becoming a member of Playtime's team is a great opportunity to influence the future of a small, growing nonprofit, and positively impact the lives of hundreds of children experiencing homelessness in D.C. each year. Playtime is an innovative organization dedicated to providing educational play activities, a therapeutic environment, opportunities to improve academically, access to community resources, and joy to children living in emergency and transitional housing programs.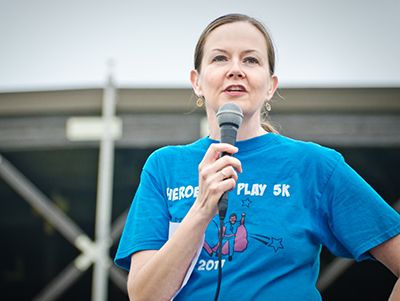 Jamila Larson, Executive Director
The homeless epidemic in D.C. disproportionally affects the most marginalized people in society, including people of color, people from working class backgrounds, and those who identify as LGBTQ. We believe these communities must be centered in the work we do, and for this reason we strongly encourage applications from people with these identities or who are members of other marginalized communities.  
If you don't see an opening that's right for you, consider other ways to get involved with Playtime.
Contact hiring@playtimeproject.org for more information.
---
Positions Available
The Managing Director manages internal operations and partners with the Executive Director to provide organizational leadership. Along with the Executive Director, the Managing Director will help lead staff Leadership Team and Executive Team meetings; provide supervision and support to the program team that serves children experiencing homelessness; and spearhead a data-driven culture of accountability and teamwork in producing high-quality programs and services with results. In addition to contributing to the organization's strategic goals, the Managing Director oversees Playtime's human resources, provides financial oversight, trains staff and volunteers in key content and internal operations areas, and supports Playtime's resource delivery initiatives. This position can expect to focus 50% on program oversight/management and 50% on operations.