Our Programs
We provide evening programs, approximately 6:30 p.m.-8:30 p.m.; each site may vary.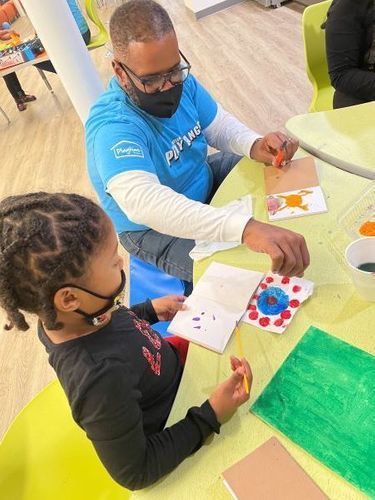 Playtime Baby (6 months-2 years) and Big Kids (3-7 years) 
Our playrooms offer colorful play spaces stocked with toys, books, and play costumes, and guided-play activities are led by volunteers.
Preteen (8-12 years)
Playtime's preteen programs support the unique developmental needs of youth, promoting their active living, wellness, and empowerment. Volunteers organize activities and serve as mentors and advocates.
Field Trips 
Monthly field trips allow all youth to experience their city in a whole new way, broadening their world view, building contextual knowledge, and fostering curiosity beyond their immediate environment. Past trips include:
Museums (Smithsonian, Wegmans Wonderplace)
Amusement parks 
National Arboretum
Local colleges and universities
Baseball games