Benefits of Play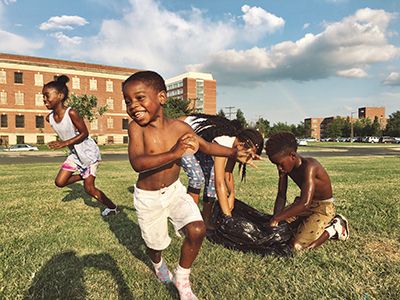 Play is essential for children's cognitive, physical, and emotional well-being, both at home and at school. ~ American Academy of Pediatrics
Play enhances physical health, contributes to healthy brain development, and helps forge connections between children. Play reduces stress and increases confidence and resiliency. Through role-playing games, children explore adult roles, develop empathy for others, and build confidence and conquer fears; arts and crafts activities stimulate creative thought and enhance fine motor skills. Play and exploration are integral to helping a young child's brain develop in optimal ways.
Though it's well-documented that homelessness causes physical, emotional, and developmental harm to children, resources are often limited or inaccessible. Recreation is severely restricted in most shelters, making play even more critical as a healing force for children living in transition. A disproportionate number of children in shelters suffer from emotional, behavioral, and learning problems.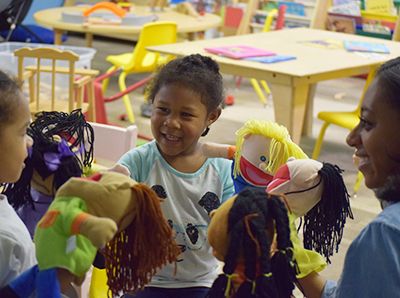 Playtime staff and volunteers protect children's right to learn and heal through play by creating trauma-informed and developmentally appropriate play spaces. Playtime programming reduces potential trauma by engaging youth cognitively, physically, and emotionally, allowing children to build healthy relationships with caring adults and other children.
Since mid-March, when we paused play programming in the playrooms due to COVID-19, we have been sending out Playtime to Go kits to approximately 125 children with each shipment to our four partner shelter sites. Read about what we've been doing to stay connected with our Playtime families.
---
Resources on the Benefits of Play
Center on the Developing Child — Harvard University

A Pediatric Role in Enhancing Development in Young Children — American Academy of Pediatrics

A Neurodevelopmental Perspective — Perry, Hogan, and Marlin

International Play Association