Push for Play Equity and Support Back to School
Much of white America has awakened to the systemic racism that Black Americans have been experiencing for four centuries. This country's institutions and policies have systematically denied equal rights and opportunities to Black people, leaving far too many homeless. African Americans make up 13% of the general population but more than 40% of the homeless population. And in D.C., 95% of parents experiencing homelessness are Black. Consequently, almost all of the children Playtime serves are Black.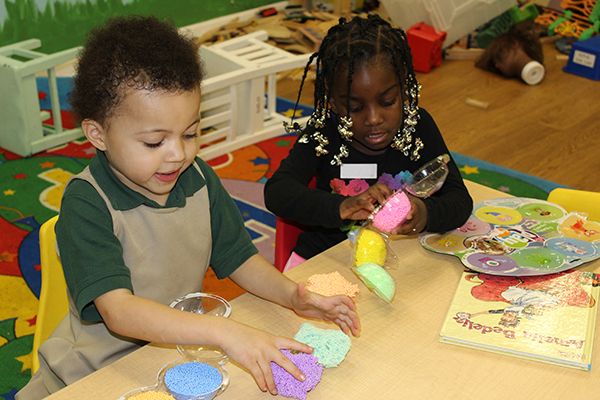 For 17 years, Playtime has worked to reverse the effects of homelessness and racism through the simple yet profound effects of play. Our play curriculum builds problem-solving skills, social-emotional learning, and optimism for the future. In addition, we advocate before the District's city council to make Black children's needs a priority in a system that already puts them last. Playtime recently testified during a budget oversight hearing for D.C.'s Department of Human Services for comprehensive case management services tailored to children's needs. 

In July, we piloted live Zoom Playtime sessions to give volunteers, staff, and children the chance to connect and engage in activities together in real time. And we have partnered with several organizations to bring even more play activities to children this summer, including KiWiCo, which creates STEM packs for children to build their own toys; Nick's Legos, which provides Lego-building games; and Capitol Hill Arts Workshop, which is connecting our families with art kits. We also plan to have virtual field trips with Urban Beets and the Smithsonian.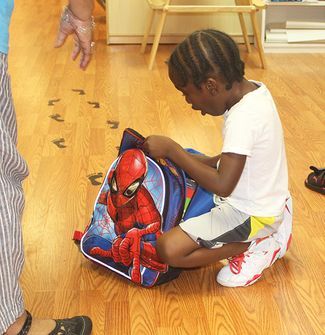 And every fall, we make sure Playtime children receive brand-new backpacks stuffed with grade-appropriate school supplies so they can start the new school year prepared and confident. Though D.C. Public Schools is starting the year online, children living in shelters still need school supplies—including masks and hand sanitizer—to ensure they have what they need to rise to the challenge of distance learning during the pandemic. For everyone's safety, we're not able to gather backpacks from the community and hold our yearly backpack-stuffing event. But we will make sure children at our shelter partners receive school supplies and other essentials for learning from home. 
Playtime strives for equity for Black children experiencing homelessness in our city. Please consider a donation today to ensure children in shelters feel supported, engaged, safe to express their right to play, and ready to get back to school. Your gift gives them a chance to participate in activities—whether virtually or in-person—that build their resiliency and self-esteem. 
Thank you for making it possible for Playtime to advocate for equity in children's homelessness services so we can help create a community where no child has to grow up without an opportunity to play or be well-prepared for school or live in a home.