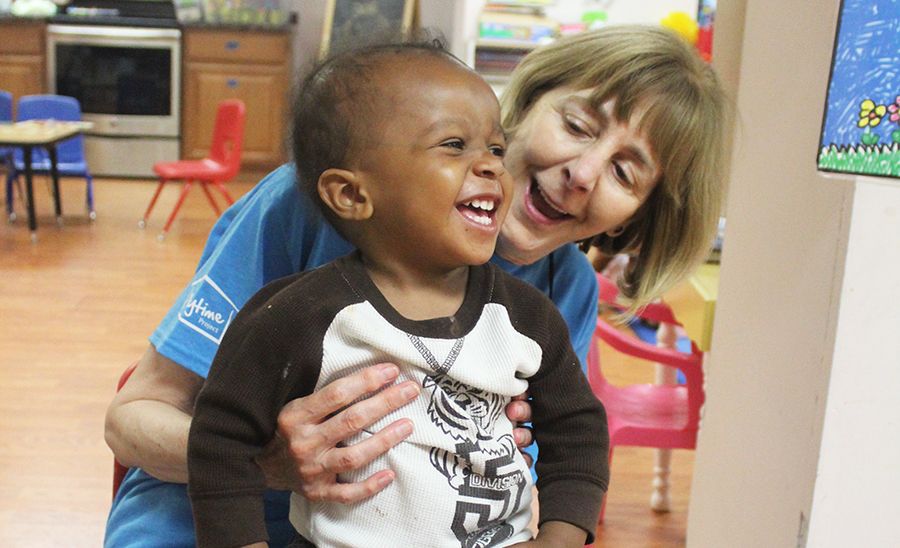 Our October Volunteer of the Month is Sondra Stevens, who joined Playtime as a Play Ranger in December 2018, volunteering at Turning Point Center for Women and Children.
"Sondra is a consistent, incredible volunteer at program every week," said Sarah Fraser, Site Manager. "She consistently shows up, not just for program, but for other volunteer opportunities. We're so grateful to have her as a volunteer."
Why did you initially get involved with Playtime?
A friend sent me some information about Playtime and I was so impressed with the mission. I also wanted an opportunity to work with children.
How has volunteering with Playtime affected you?
It is such a joyful experience volunteering at Playtime. I look forward to it every week. Turning Point has a very dedicated site manager and volunteers who are a pleasure to work with. I've become much more attuned to the needs of the homeless in D.C. and am so impressed with Playtime's advocacy for children.
Can you share a memorable moment as a Play Ranger?
There are ongoing memorable moments as I've seen several of the children progress in verbal, motor, and social skills. For example one three-year-old who, several months ago, seemed to be very limited verbally and socially now expresses himself with confidence and seeks out a friend to play with. It's wonderful to see the children learning to play cooperatively.
What else do you want people to know about your work with Playtime?
Playtime really supports its volunteers with great workshops and activities. Interacting with the children and other volunteers is rewarding and a learning experience.
Learn how you can be a Play Ranger, too!