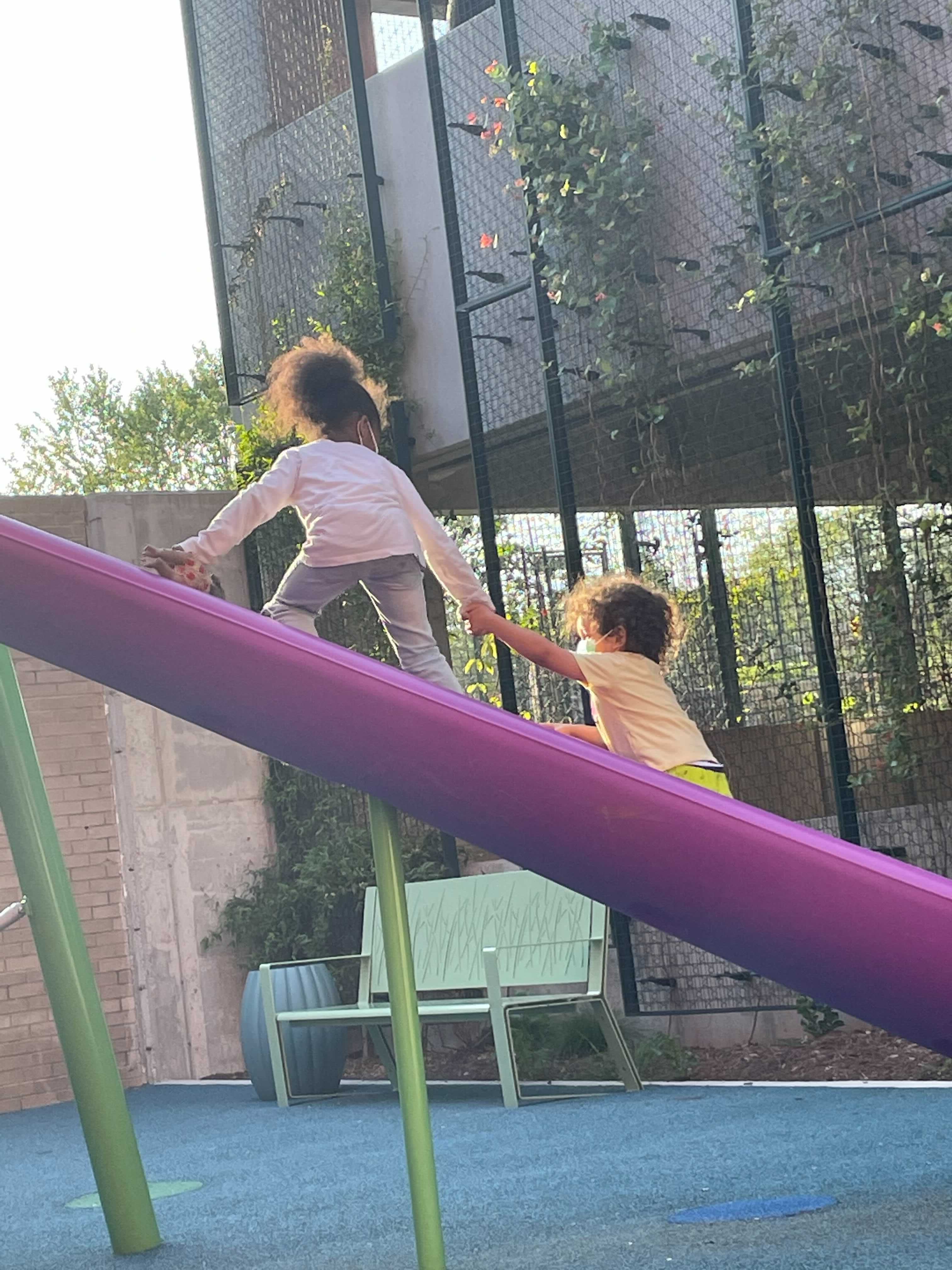 While last year posed significant challenges to nonprofits across the nation, the pandemic reinforced Playtime's commitment to ensuring children experiencing homelessness or living in poverty get equal access to the healthy benefits of play, no matter where they live. 
With that in mind, Playtime has formed two exciting new partnerships to broaden Playtime's services across the region.  
This month, I am thrilled to announce that on June 15, we will launch play programming at Shepherd's Cove Shelter for Women and Children in Prince George's County, managed by United Communities Against Poverty, Inc. (UCAP). This is a milestone for Playtime, as we have not served families in P.G. County before now. This 100-bed emergency shelter provides supportive services to approximately 450 to 500 single women and women with children each year. They have a beautiful facility, with a new playground built in partnership with KaBOOM! last October. We can't wait to bring our trauma-informed play programming to the children there.  
You may recall that last month we shared our first-ever site partnership with a non-shelter, community-based center, the Rita Bright Family and Youth Center in Ward 1. We are especially excited about Rita Bright because, in addition to our regular evening programs, we will offer Daytime Playtime for the first time, from June 29 through August 6. Each session will serve up to 30 children at a time. The center, which is managed by Latin American Youth Center (LAYC), is next door to the city's newest short-term family housing site, the Terrell. This gives us the opportunity to reach not only children at that shelter, but also neighborhood children whose families are living below the poverty level and at risk of homelessness. 
In addition to these two new sites, Playtime will continue serving children at DASH (District Alliance for Safe Housing); My Sister's Place; Turning Point Center for Women & Children; and The Brooks short-term family housing shelter, operated by the city. 
According to the American Academy of Pediatrics, play is essential for the cognitive, physical, and emotional well-being of children both at home and at school. Play is especially important for children living in transition, as a healing force to cope and restore normalcy to their lives.  
Playtime staff and volunteers are trained to harness the therapeutic and educational benefits of play by engaging youth cognitively, physically, and emotionally, allowing children and youth to strengthen social-emotional and problem-solving skills while building healthy relationships with caring adults and peers.  
We are thrilled to bring our resilience-building curriculum activities, arts programming, reading, and free play to more children across the region. We also invite educational and inspirational guests, for example, Step Afrika!, Under the Sea, and The Uncle Devin Show. And when it's safe, we can't wait to organize field trips to fun locations around the area. 
Thank you to UCAP and LAYC for your enthusiasm and support in making sure more children get access to the healing power of play!