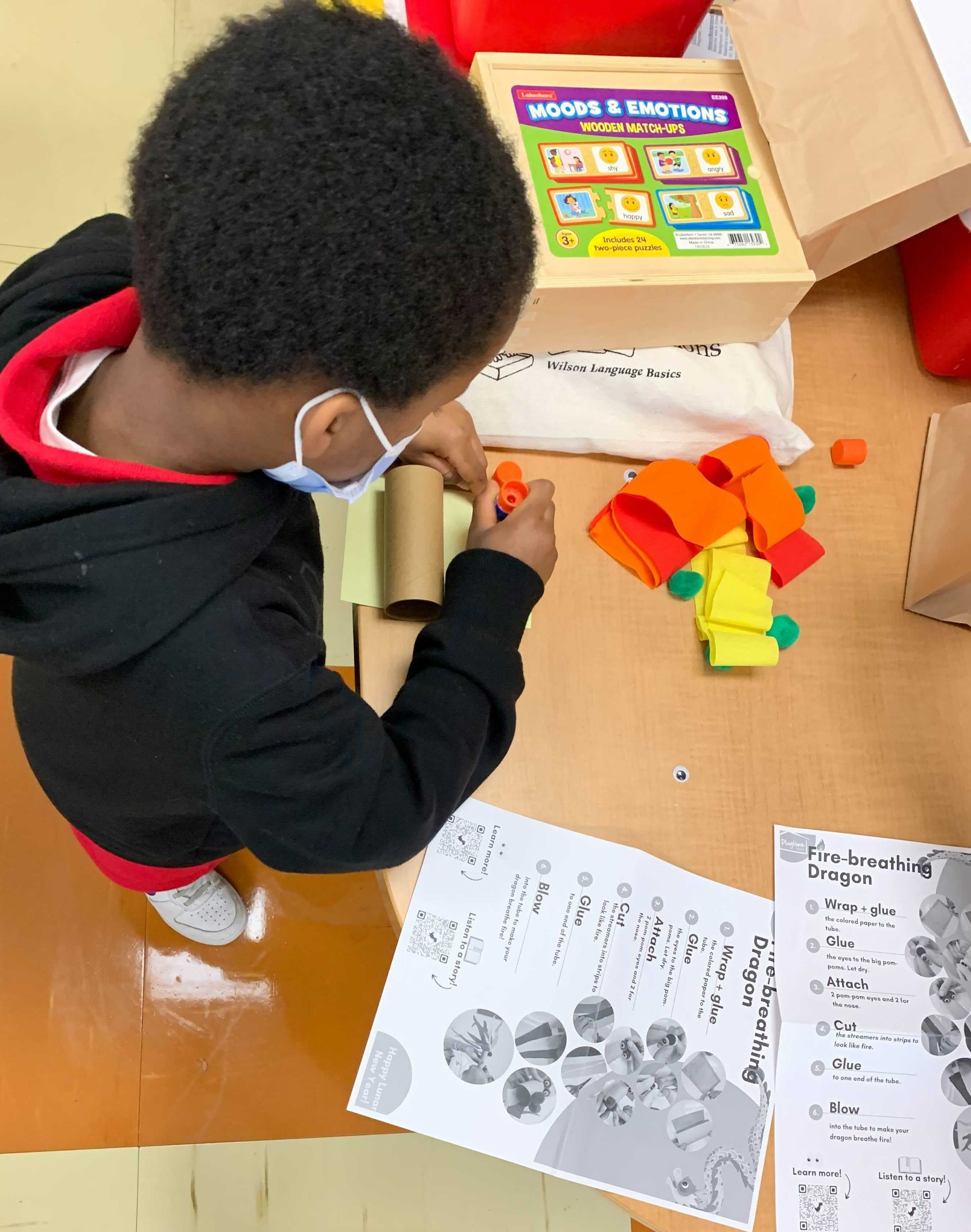 As all of us know, the COVID-19 pandemic has transformed our society in profound ways, often exacerbating social and economic inequalities in its wake. While students have demonstrated resiliency and tenacity to continue their education throughout the pandemic, many parents are concerned about COVID learning loss and pandemic school push-out. This means unequal access to quality masks, COVID tests, and accommodations to continue learning at home when forced to quarantine.  Families are also concerned about not receiving enough support for individualized education plans (IEPs) during gaps in schooling and whether students are staying on track over the past two years. While Playtime students have reported feeling excited to return to the classroom this school year, we know many have also been left missing out on school during periods of quarantine and struggle to catch up. 
According to a study by McKinsey & Company, "COVID-19 and Education: The Lingering Effects of Unfinished Learning," the impact of the pandemic on K–12 student learning has been significant, leaving students, on average, five months behind in mathematics and four months behind in reading by the end of the 2020-2021 school year. In DC, on average, students across grades K-8 ended the year with lower math and reading achievement compared to before the pandemic. The pandemic also widened preexisting opportunity and achievement gaps, hitting historically disadvantaged students hardest. High schoolers have become more likely to drop out of school, and high school seniors, especially those from low-income families, are now less likely to go on to post-secondary education. And the crisis has had an impact on not just academics, but also the broader health and well-being of students, with more than 35 percent of parents "very or extremely concerned" about their children's mental health. 
Many schools have made significant efforts to improve learning conditions, and the implementation of school-based health and safety precautions enabled most students to return to classrooms. However, if a spike in COVID cases forces schools to return to remote learning, Black and brown students are less likely to have access to the prerequisites of learning—devices, internet, and live contact with teachers. With COVID, the disparate discipline and expulsion rates of Black students have been exacerbated by policies meant to contain the pandemic. Left unaddressed, these opportunity gaps translate into wider achievement gaps. 
While most students are suffering, those who came into the pandemic with the fewest academic opportunities are on track to exit with the greatest learning loss. Before the pandemic, Black and brown children already faced achievement gaps, routed from racially segregated neighborhoods into underfunded and overpoliced schools. Now that we are starting to see data on the effects of the pandemic, we must take steps to stop a further erosion of education equity. That's why Playtime is reaching out to our families to talk to them about how school is going and to ensure they know about resources that can help our children get their academic and mental health needs met. As we enter the third year of the pandemic, Playtime is committed to protecting our children's right to a quality education so they don't fall further behind.