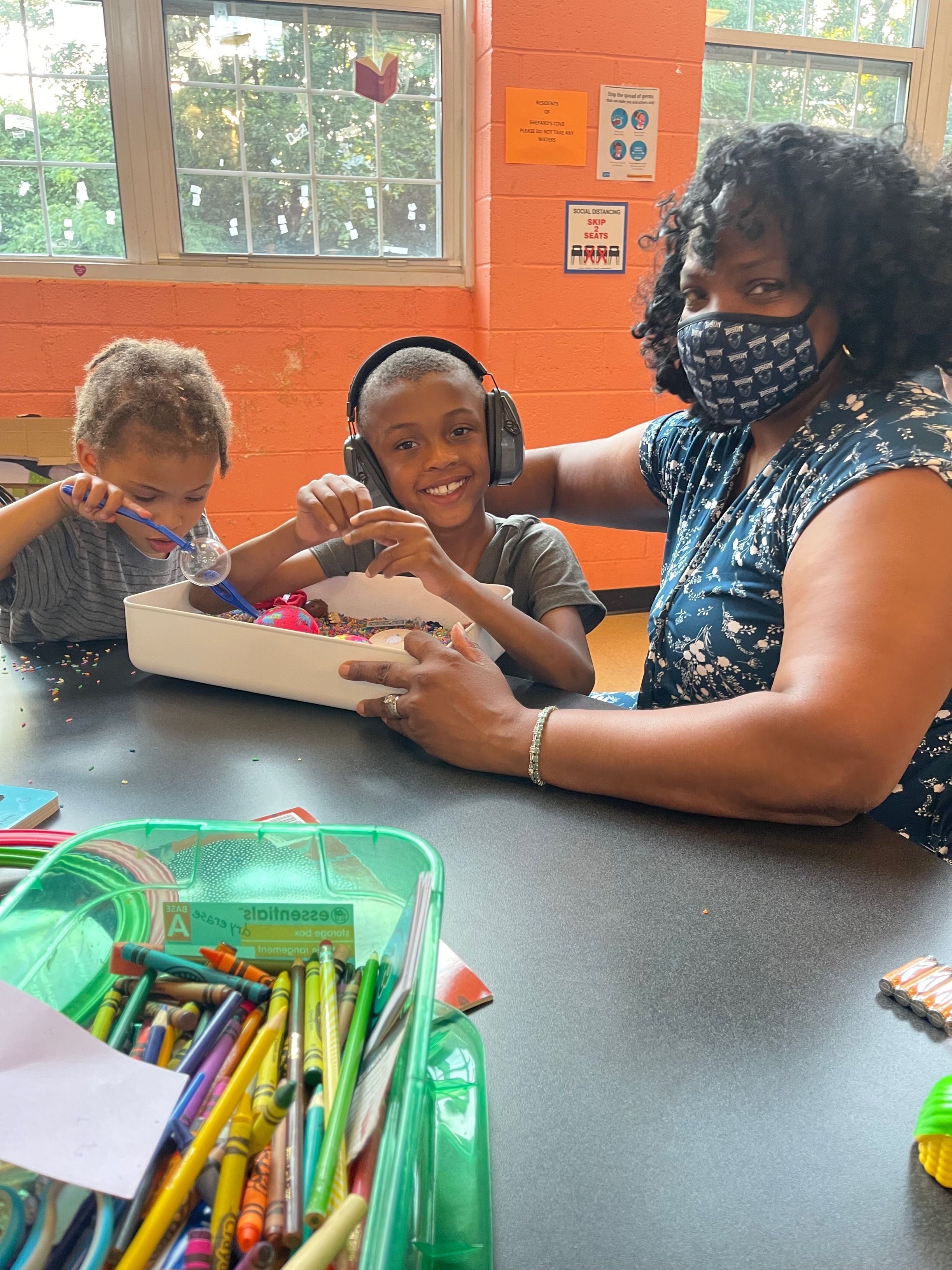 When "Anne" came downstairs to register her children for Playtime at a Prince George's County emergency shelter for homeless families, she breathed a sigh of relief. At last, Anne could step away for a moment and run errands without four children in tow. She wouldn't be gone for long, but knowing her children would be safe and engaged in her absence gave her peace of mind. Every parent deserves a respite.
As the four children ran excitedly into the room, they were delighted by all the toys at their disposal. It didn't take long for Playtime Site Manager, Kieaira Lucas to notice the oldest sibling.
"Thomas," a vibrant, bright-eyed nonverbal seven-year-old occasionally lashed out at the other children when frustrated, which required staff and volunteers to provide him extra attention. Each night, Playtime staff paired Thomas with a volunteer who would happily work with him one-on-one, to ensure he was able to enjoy his time playing with some of his favorites: exploring the dollhouse, the play kitchen, and toy cars. Every child deserves play.
Playtime aims to create an inclusive environment for all children, no matter their developmental stage or special needs. Staff and volunteers were and are committed to ensuring Thomas, and other children like him, are able and comfortable participating in all activities in the playroom. We know that play helps children understand the world around them and heals them from stress, anxiety, and trauma. We also know that play allows children to explore new themes, express different emotions, problem-solve, develop social skills, and ignite creativity.
Thanks to the attentiveness of Playtime's staff and volunteers, Thomas was able to thrive in the playroom. Sensory boxes gave him something to focus on, so much so that other Playtime children were able to join him in exploring the box's tactile contents. In addition, noise cancelling headphones provided by a volunteer allowed him to better enjoy his time in the noisy room. Thanks to the vigilance of Playtime's staff and volunteers, Thomas was able to experience all the benefits of play.
Please consider a gift to Playtime children this holiday season. Your support gives families experiencing homelessness the benefits of play and access to critical services to help them reach stability. Donate today to give children like Thomas and his siblings a supportive and safe space to play, learn, and grow for the holidays and the year ahead!