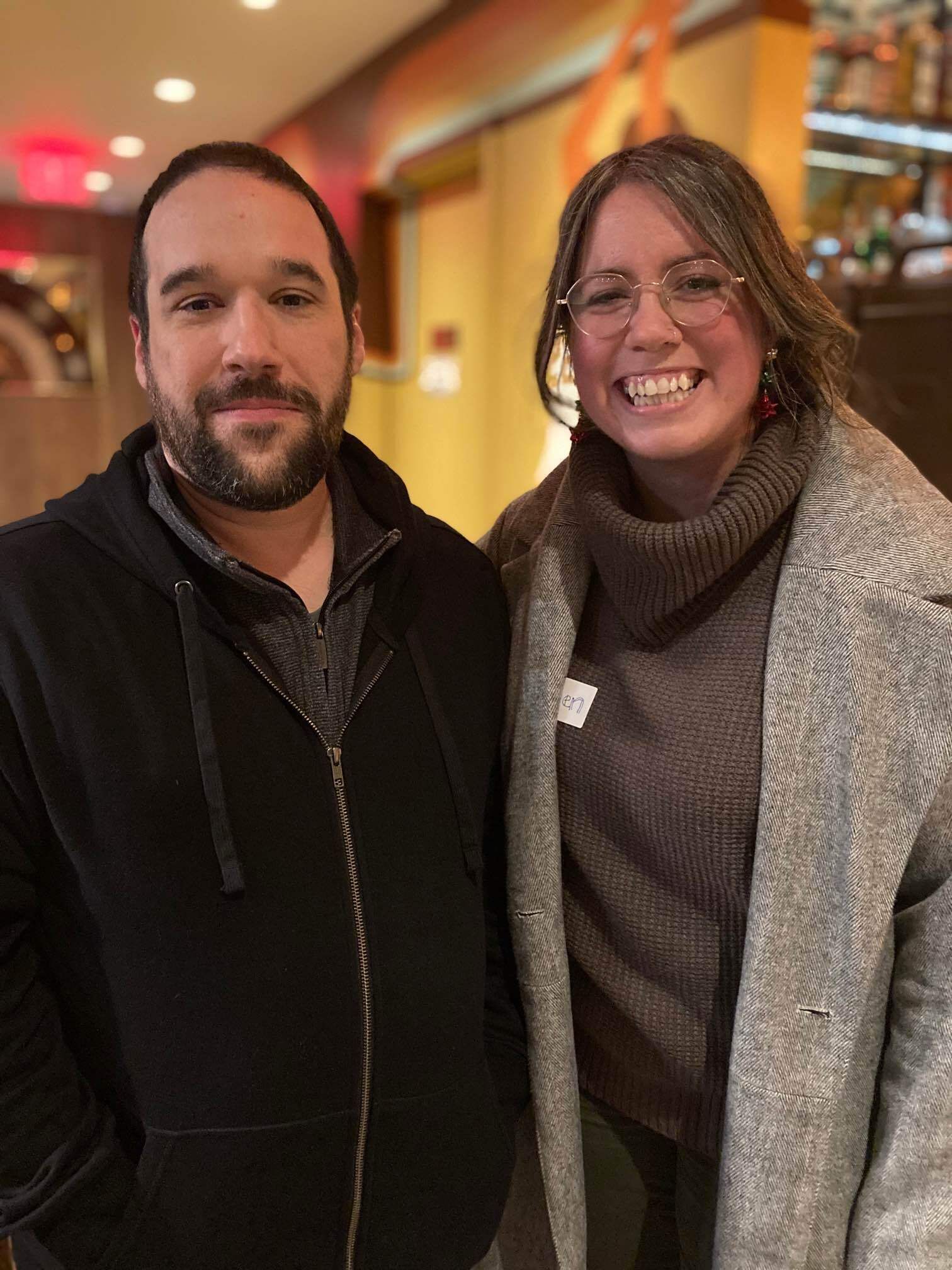 How did you get involved at Playtime and what keeps you coming back?
I started volunteering at Playtime about the time I moved to Washington DC, in September 2014. After returning to Pittsburgh from my service in the U.S. Peace Corps, I started volunteering at a similar organization. It seemed like a natural progression from my Peace Corps service. My previous career was in social work and addictions counseling with adolescents. After returning from the Peace Corps, I changed careers to technology. While my career changed, I wanted to continue working with at-risk youth. Volunteer work seemed like a great way to do this.
When I moved to Washington DC, I knew I wanted to continue volunteering in my community. I figured it would be a good way to get to know my new city, meet new people and continue doing the volunteer work I loved. I volunteered at a couple of other organizations in DC but when I started at Playtime, I knew I had found the right place for me! The dedicated staff and volunteers, coupled with the amazing families and meaningful interactions with kids really made this opportunity stand out.
What keeps me coming back is a bit harder to answer. In some regards, I feel a sense of responsibility to the kids we support and the other volunteers. But, more than that, I think I honestly get more out of working with these kids than they get from me! The interactions I have with them make me a better person on so many levels. And, if I'm honest, they keep me on my toes, active, and possibly halt my aging, just a little!
What has stood out most/what have you learned while being a Playtime volunteer?
The small interactions that we take for granted as being trivial end up having the biggest impact on the kids we work with. It is often hard to see the benefits Playtime has on the kids, when looking at interventions as the micro level (i.e. the day to day). But, when looking at how these kids benefit over the entirety of their time with us, we can see such growth. Of course, on the one hand, it is great to see that growth. But, if you are not prepared to measure your impact in slow, incremental steps, it can be easy to wonder if what you are doing is beneficial. That's why it's important to measure the small wins and consider the impact over years, not days or weeks. When you look at your progress in that regard, you start looking for the small changes. The joy the kids have when they see us enter the building, the sense of relief the mothers express when they see us, and the overall smiles are hard to beat!
What is one or two of your favorite memories while volunteering at Playtime?
I can't help but think of the shining moments that are proof of our commitment as volunteers. Every major holiday we try to hold holiday parties for the kids. I recall one Halloween party. As the evening was wrapping up, I happened to be in the hallway, somewhat obscured from the bustling front door where parents were jostling to pick up their kids. As one of the mothers was walking her daughter, one of our youngest kids, I could hear her squeal delightfully, "Mommy, that was the Best Day Ever!" Note, she did not say that it was the "Best Playtime Ever" or the "Best Party Ever." No, it was the "Best. Day. Ever!" And of course, it was. We had it all: games and activities, pumpkins and balloons, pizza, and cupcakes. It's what I like to think of as an "easy win," in terms of creating the "Best. Day. Ever." For a four-year-old covered in pizza grease and cupcake frosting, we had succeeded.
Those easy wins are great. And at Playtime, we have several of them throughout the year (Halloween, Thanksgiving, Christmas, etc.). In general, though, those "easy wins" are the exception. Not the rule. Most days are simply what I think of as the "Good Days." The days volunteers show up, families drop their kids off, and everyone is ready to play. We talk to the kids about their day. We ask them about school. We play board games or play "pretend" with the younger kids. Or we go outside and play music and talk, and listen, and hang out. There are no balloons or cakes or pizza. No "easy wins." It's just a normal day. A good day.
I remember talking with one of our older pre-teens and I asked what they had learned in school that day. She looked at me, somewhat incredulously, somewhat ironically, and said "Mr. Jason, you ask me that every day!" And it's true, I do ask her that every day. So, she told me about her day. The proud "A's" she earned and the classes she was struggling in. Her friends and teachers and lunchtime. And even though she jokingly gave me a hard time when I asked, it was clear to see she enjoyed giving her daily debrief.
Those are the interactions I consider to be my favorite memories. Not just the big events, but more importantly the micro interactions.
We hear that you bake personalized cakes for the children at Playtime for their birthdays. What inspired you to start doing this and how do the children respond?
It is easy for us, as adults, to forget how impactful small interventions can be on children. I try to bake a cake for every one of our kids' birthdays. Not because, or just because, every kid loves cake! But, because seeing your name on a cake, and being the center of attention for just a few short moments, can mean so much to a child, especially when there is so much uncertainty in your life. When they are older, these kids may not remember all the times they had a birthday party with their friends, but they will likely remember the times they didn't. And if we can help the parents by taking on that small burden (small for us but huge for them) then I think that is a small and easy win that can have a longer lasting impact.
As much as the kids love having these moments, I can see that the mothers do too. These mothers are dealing with their own stressors and trying to provide for their kids. Birthday parties and cake are not the highest priorities when you have limited resources. At the same time, it hurts parents to not be able to give their kids all the nice things their kids want. So, by Playtime taking the time to have small birthday parties, the mothers are incredibly grateful and it's one less thing they have to worry about.
Has your understanding of housing insecurity and the children/families who experience it changed since you began? If so, how?
Without a doubt! Unless you are working in this field or are otherwise exposed to how housing insecurity impacts a family, it is difficult to fully comprehend the long-term effects housing insecurity can have on children and the overall family unit. Housing insecurity is a sliding scale in terms of what it means to be homeless and the challenges and impact that has on a child. I think most folks (even the families in some of the domestic abuse shelters I've worked with) only think of homelessness as living in a car or on the street. But homelessness is defined a lot broader than that. And these definitions of what it means to be homeless is not just a semantic debate. Recognizing what it means to be homeless can have a huge impact, in terms of support available to families, recognizing challenges that children are facing, providing interventions and support to families.
What do you wish everyone understood about children and families experiencing housing insecurity?
We all struggle and at times, the issues we are struggling with can be overwhelming. We don't always have control over the factors that lead to homelessness. But, for those of us who can provide a little help, well, that can mean the world to those who just need a little help and kindness. Those little things we do to help a stranger can have such a long-lasting impact. Simply writing a child's name on a cake for their birthday can show them that they are cared for and are deserving of kindness. That will be something the take with them into adulthood and, hopefully, something that will prompt them to help someone they see struggling.
(Jason pictured here with Playtime Project's Program Director, Nicolien Buholzer Fox.)