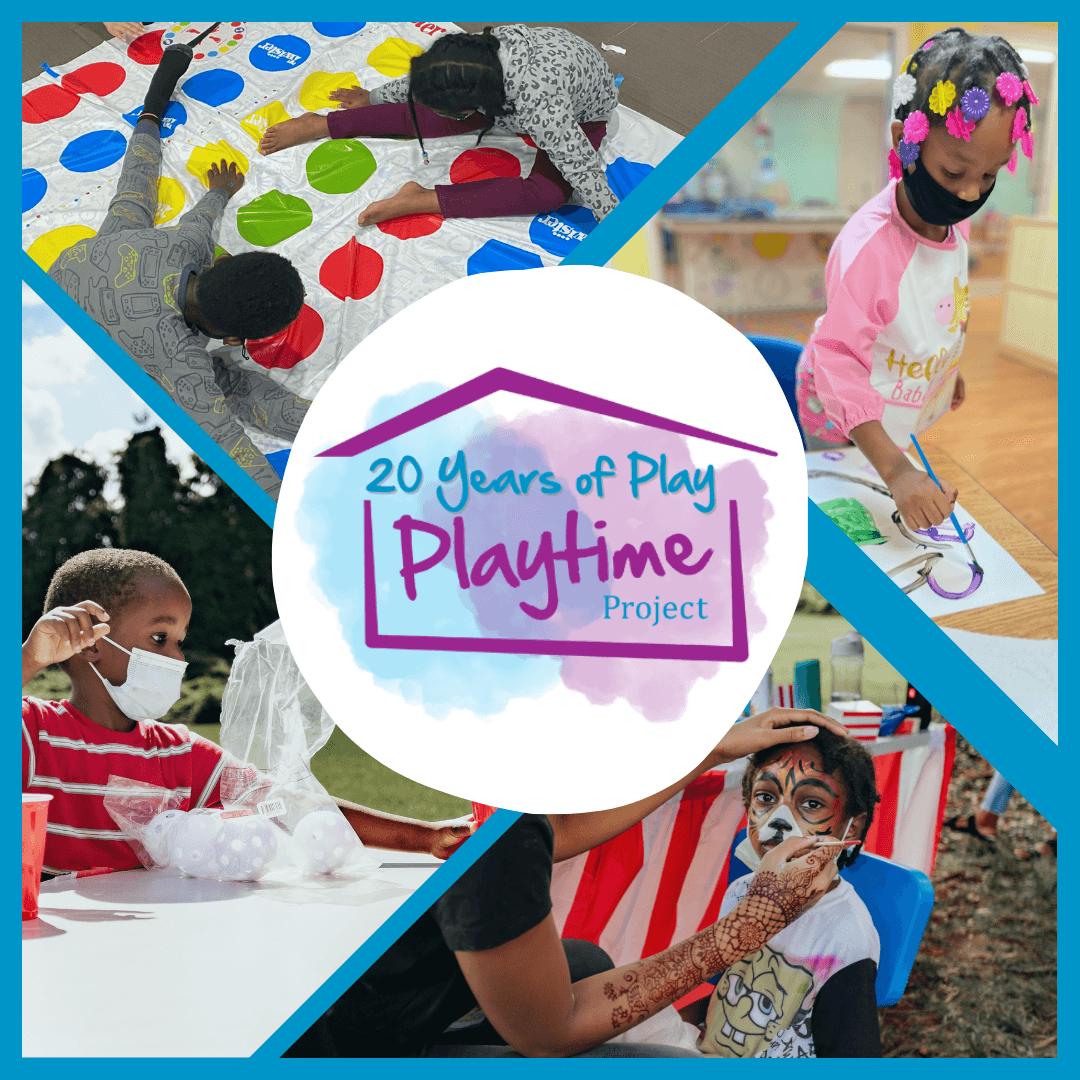 For twenty years, Homeless Children's Playtime Project has brought play to children experiencing family housing insecurity. How we have done this has changed over the years. When we first started, we were at one large shelter serving hundreds of families. As leadership in DC has shifted and policy has evolved, families spread out—out of shelters; into temporary housing; across DC; and also into Maryland. Now in 2023, as we move into our next era of Playtime, we know that housing insecurity is just as urgent an issue, but where we serve children has expanded. We are now in schools and neighborhoods—not only emergency housing shelters.

Last September, our Board of Director's voted to officially change Playtime's mission statement. Playtime's mission is to cultivate resilience in children experiencing family housing insecurity by providing and expanding access to transformative play experiences. This phrasing more accurately reflects our wider focus and is inclusive of more children and families who face the stress of being unable to afford stable housing in our community.

We are also now excited to announce that as of March 1, 2023, we are rebranding as "Playtime Project." In our 20th year, we want to honor the children and families we serve. "Playtime Project" more accurately reflects the nature of our work and removes a potentially stigmatizing word from our name. We have always strived to be inclusive in our programming, and the children we serve deserve to feel safe and accepted. While our mission and who we serve remains the same, Playtime Project is evolving with the landscape of housing insecurity, and our updated name reflects that.
As always, thank you for your continued support of Playtime Project. We are excited to embark on a new era with you.