Activate Your Play Power!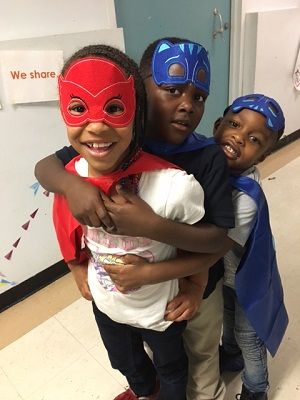 Avengers. X-Men. Fantastic Four. Teen Titans. Justice League. Power Rangers. The list goes on. Every team of superheroes has a name. And our team of dedicated weekly volunteers, deserve a name too—what they do is no less heroic.
Our volunteers provide children experiencing homelessness with the freedom to learn and heal through play. They encourage and support positive emotional development for one of the most vulnerable populations in the District. All on their own time.
They are our superheroes! So we (the Playtime staff) put our heads together to create a fun name that encompasses all that they do in service of children and teens: Play Rangers.
Our volunteers are our Play Rangers!
The name reflects their committed role in guiding children through safe play, and facilitating fun and healthy activities every week. 
If you're not already on our team, consider becoming a Play Ranger, and activate your play power for children experiencing homelessness.