Parent Resources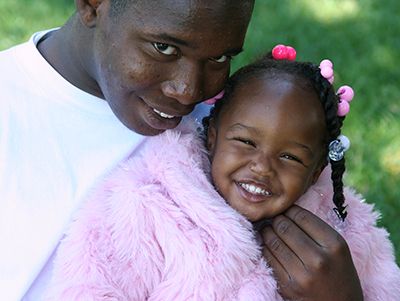 Our Playtime parents are as important to us as their children. We provide a myriad of support to families, including back-to-school supplies, year-end holiday gifts, play costumes, diapers and Pull-Ups, and household items, if needed.
Our staff social worker provides referrals to critical services, including developmental assessments, childcare, disability services, job training, and housing, as well as removing barriers to accessing these services, for example, helping to obtain photo IDs. 
For parents seeking shelter, contact the Virginia Williams Family Resource Center. Playtime partners with homeless shelters in Washington, D.C., to create safe and fun play spaces for the children where they live. We are not a shelter.
The Benefits of Playtime
Playtime staff and trained volunteers protect your children's rights to learn and play by creating bright, clean play spaces with fun activities. Playtime aims to reduce stress for children and youth and build healthy relationships with caring adults and other children. It also gives you time to relax and focus on you!
Our play programming targets three areas:
Problem Solving: Helps children understand ways to be persistent and solve problems creatively.

Social-Emotional Learning: Helps children understand and name emotions and play cooperatively with others.

Optimism for the Future: Helps children learn about new opportunities, develop positive motivation and initiative, set goals, and build confidence.
Our Programs
(Evenings only: approximately 6:30 p.m.-8:30 p.m.; each site may vary.)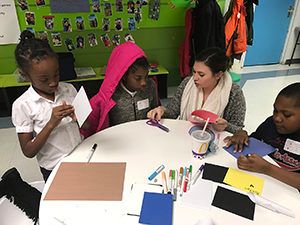 Playtime Baby (6 months-2 years) and Big Kids (3-7 years) 
Our playrooms offer colorful play spaces stocked with toys, books, and play costumes, and guided-play activities are led by volunteers.
Preteen (8-12 years)
Playtime's preteen programs support the unique developmental needs of youth, promoting their active living, wellness, and empowerment. Volunteers organize activities and serve as mentors and advocates.
Field Trips 
Monthly field trips allow all youth to experience their city in a whole new way, broadening their world view, building contextual knowledge, and fostering curiosity beyond their immediate environment. Past trips include:
Museums (Smithsonian, Wegmans Wonderplace)
Amusement parks 
National Arboretum
Local colleges and universities
Baseball games
Resources:
If you need assistance accessing any of the above resources or additional services, contact Playtime's social worker Courtney Mercado at courtney@playtimeproject.org.
How to Register Your Child in Playtime
If you and your family live at one of our current partner shelter sites, simply visit the program at your location and complete a registration form. It's that easy!
Contact
info@playtimeproject.org
(202) 329-4481