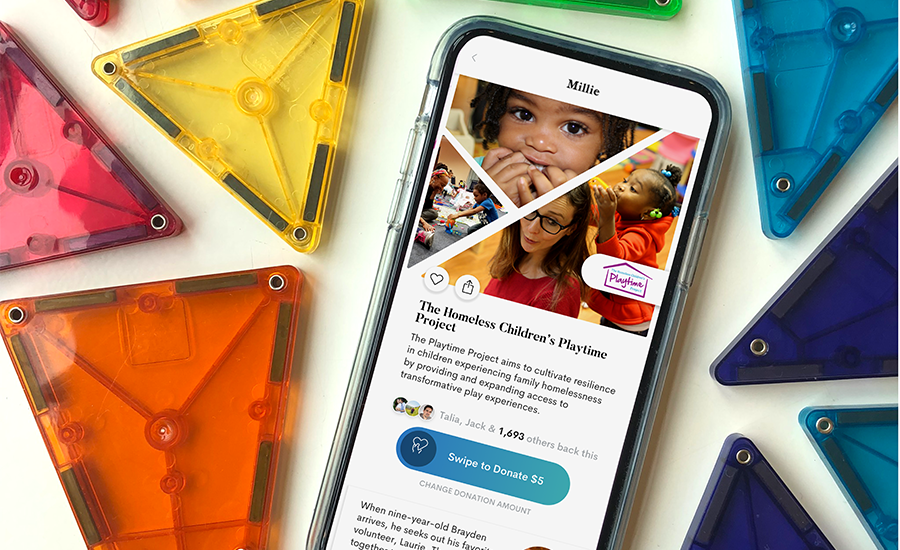 Giving the gift of play is in your hands—literally! A new iPhone app has made supporting Playtime a lot easier. All you have to do is download the Millie app, create an account, and swipe right to donate. It's that simple!
As the name suggests, the app was designed with millennials in mind.
Rachel Klausner, Millie founder and CEO, says she created the app because her charitable giving had been random and she wanted to be more thoughtful about what organizations she was supporting. Millie is a convenient way for donors to consider where to allocate their charitable donations.
Playtime is one of the organizations that will be highlighted on the app from May 8-13. So, check it out and find out how easy it is to give the gift of play – right from your phone!
(The Millie app is currently only available on the App Store for iOS devices.)