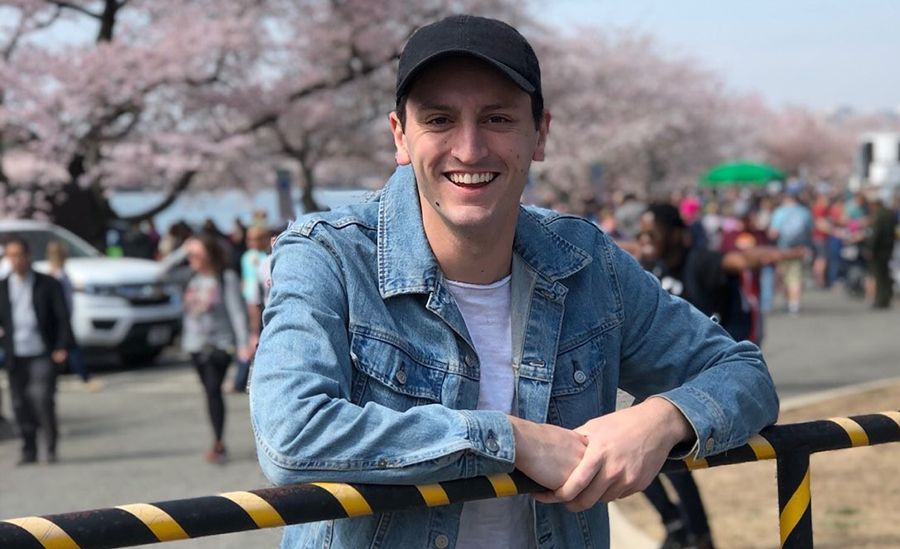 Our September Volunteer of the Month is Patrick Kane, who joined our Play Ranger team at Turning Point Center for Women and Children in April 2019.
"Patrick works to create a safe space for all the children at Turning Point," said Site Manager Sarah Fraser in her nomination. "He's always ready to lend a hand to help in whatever way he can during program."
Why did you initially get involved with Playtime?
I initially got involved with Playtime because following my graduation from George Washington University, I was looking for a way to feel more connected to the D.C. community and make an impact with people outside of my regular group of friends and peers.
How has volunteering with Playtime affected you?
Volunteering with Playtime has made me more aware of the impact of homelessness in D.C., specifically on families with young children. It has also made me a more patient person and taught me new creative ways to problem solve.
Can you share a memorable moment as a Play Ranger?
One of my most memorable moments with Playtime was the most recent birthday party when the guest volunteers brought face paints. It started out with volunteers painting animals on the kids faces, but some of our more creative kids wanted to try their hand at it. I ended up with an abstract glittery mermaid (I think?) on my face and wore it proudly around Columbia Heights after program.
What else do you want people to know about your work with Playtime?
I've always enjoyed working with kids, but it is easy to get stuck in the rut of your daily routine with work and friends. Volunteering with Playtime has opened my eyes to the real impact you can have with young kids and the exciting progress you can see over time. I'm so glad I joined the Playtime family and I look forward to the months and years ahead with this program!
Learn how you can be a Play Ranger, too!