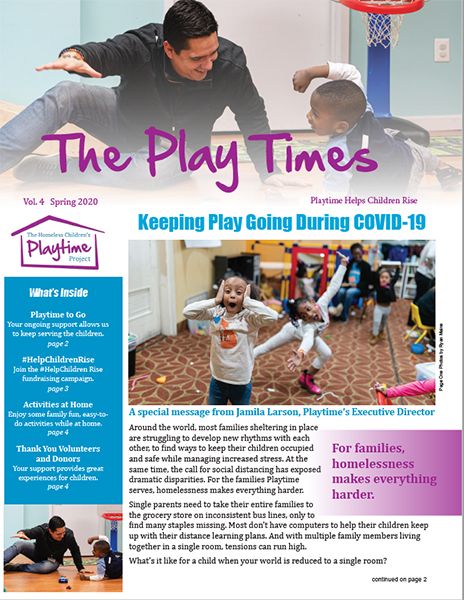 Due to the social distancing orders in the region, Playtime has opted to make the spring edition of The Play Times, our quarterly print newsletter, available online instead of mailing it to our generous donors. Now the entire Playtime family can download this issue.
The Play Times, now in its fourth year, is prepared and mailed out each quarter exclusively to our donors who have made a minimum $25 gift to Playtime. We hope to have our operations back to normal to get the summer issue mailed to your home.
Please enjoy this special online edition of The Play Times! 
If this is your first time seeing it, please consider making a donation to receive a print copy every quarter in the mail.
Thank you for all the ways you support Playtime families, especially during these difficult times.