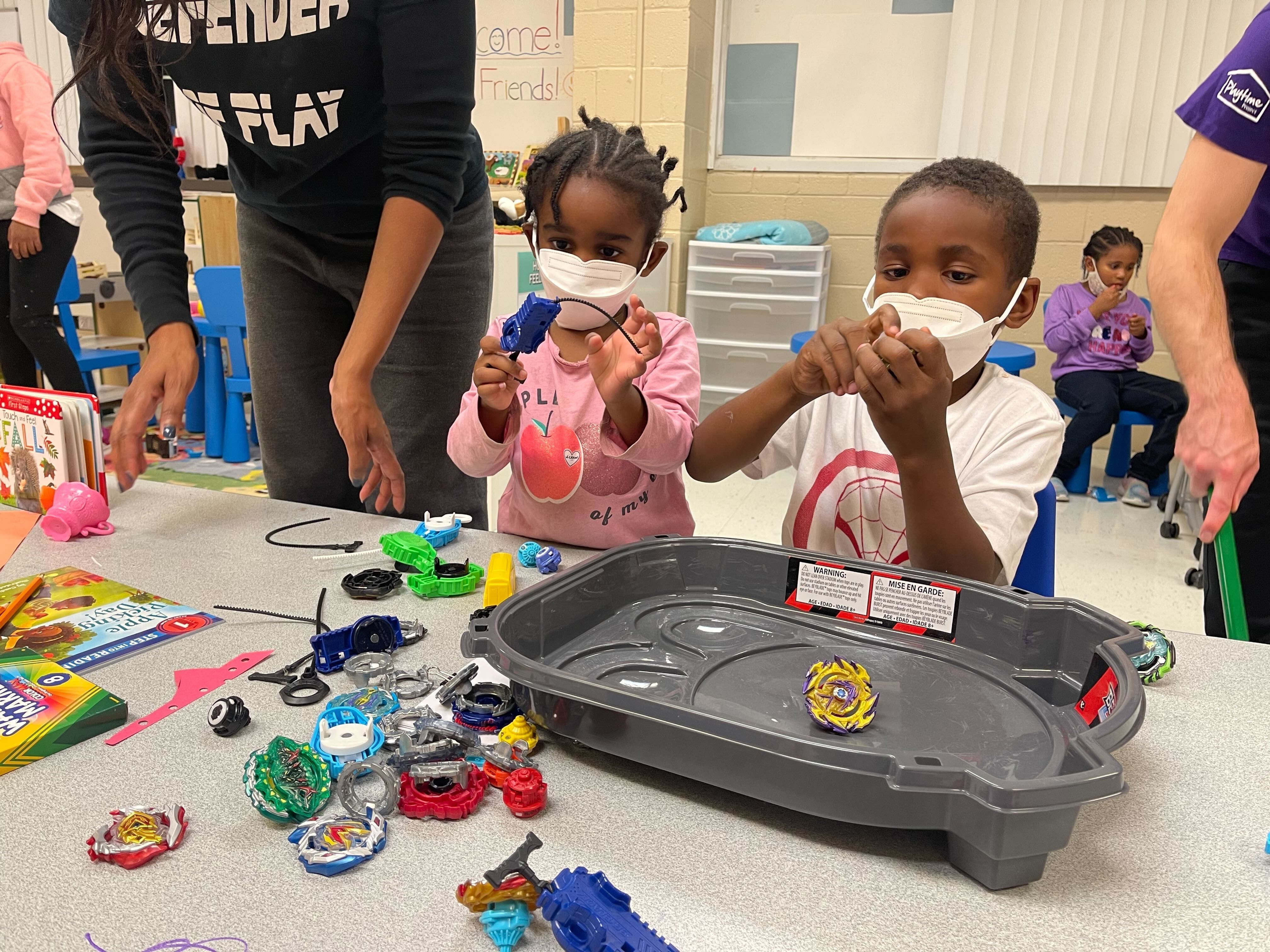 When the landscape of family homelessness began to change in the District of Columbia, Playtime knew we had to adapt in order to continue to follow the children wherever they are. As families facing housing insecurity are often pushed out of expensive D.C. to surrounding suburbs, one of the most logical places for Playtime to expand to was next door Prince George's County, Maryland.  
Prince George's County, with a population of almost a million residents, is the most affluent African American majority county in the United States. It is also home to a lot of families who are struggling, some of whom we have had the pleasure of meeting at Shepherd's Cove, our first site partner outside of D.C., where Playtime launched programming in June. We've served 35 amazing children there so far, and we wanted to learn more about what needs we could help meet.  
I introduced you to "Jacob" in Playtime's November blog. He is staying at Shepherd's Cove with his mother and little sister and adjusting to life in a wheelchair, after he was recently injured by a stray bullet. Police are still investigating what happened. 
On his first night at Playtime, Jacob was sad that he couldn't ride a bike and run around on the playground, but the other kids did all they could to make sure he could move around the playroom easily and safely. They got him water and brought different activities for him to play with. Playtime volunteers found and ordered a bike that can accommodate Jacob's special needs. Our staff are also providing support to his mother, who has struggled to find work and housing as she adjusts to caring for her son and daughter. 
Jacob's family is just one of the families we are building relationships with in Prince George's County. In November, we reached out to staff at Community Crisis Services, Inc. (CCSI), the county's largest provider of homeless services. They invited us to visit their Warm Nights shelter, where 60 children and their families live in a Bowie, MD, hotel.  
Playtime will be hosting a family holiday party in December at the hotel, providing holiday arts and crafts activities and games for families to enjoy together. We will also be distributing play kits and diapers and explore ways to continue to serve families in this setting! CCSI also runs the county's only domestic violence shelter, Safe Passages, where Playtime will be hosting a holiday party for the 19 children, from newborns to teens, who reside there. Staff expressed to us how important it is to create positive family memories around the holiday season, when survivors often feel especially vulnerable, staying in a shelter away from family and their abuser, maybe for the first time.   
The social service, housing, and political landscape feel very different in Prince George's County from the District of Columbia, but the nonprofit site partners we've found are eager to partner and grateful for our support. Playtime's Advocacy Director is meeting with school officials in the county to help strengthen the connection between families in shelters and services at schools. We're still learning the landscape, but we are excited about the opportunity to reach more children who need Playtime right next door to D.C. 
As you make your holiday giving plans, please consider a gift to Playtime children. Your support gives families, who are often dealing with the stress of multiple traumas, the help they need to reach stability. Please donate today to give children like Jacob and his sister a supportive and safe space to play for the holidays and help us reach more children in the year ahead!