Our Mission
The mission of Playtime Project (Playtime) is to cultivate resilience in children experiencing family housing insecurity by providing and expanding access to transformative play experiences.
We do this by: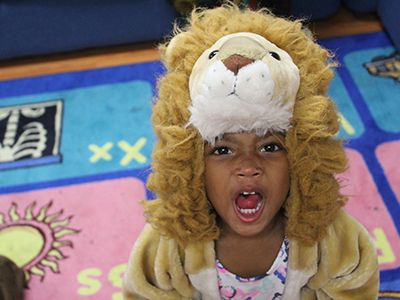 Creating ongoing play opportunities that nurture healthy child development

Challenging systemic injustice by advocating for policies and practices that reduce the risk of chronic homelessness

Connecting families with critical support services and supplies in the community to meet their concrete needs
Our Impact
Thanks to the support of generous staff, volunteers, and donors, Playtime was able to make a huge impact on children and families.
In 2022, Playtime:
served 401 children and youth;

delivered 244 PlayKits and special activity supplies;

distributed 221 personalized holiday gifts;

served 140 community members through Pop-Up Family Playtime events;

distributed 225 Back to School Backpacks, and;

provided move-out support to 22 families.
Learn how you can support the power of play.
---
Our Founding
Playtime was founded in 2003 by a coalition of concerned community members, led by social worker and child advocate Jamila Larson and lawyer Regina "Gina" Kline.
Here are some highlights of our growth:
2021

Playtime expanded to Prince George's County, Md. We launched programming at Shepherd's Cove Emergency Shelter in Capitol Heights and connected with Community Crisis Services, Inc. (CCSI), the county's largest provider of homeless services. CCSI invited us to host "Pop-Up" Playtime at their Warm Nights shelter, where 60 children and their families live in a Beltsville, Md. hotel. We also secured a contract to expand programming to Ward 7's J.C. Nalle Elementary School, our first school-based partner site. 
Our Founding Story
After discovering there were 20 children living a few blocks from the U.S. Capitol in the Community for Creative Nonviolence (CCNV) shelter — one of the largest in the country — Jamila took a tour. She was not prepared for what she saw: rows of metal bunk beds, sheets for doors, rat holes, no bathroom soap, and not a single toy in sight.
Half-dressed children languished in the hallways, while adults sat slumped in a smoky TV lounge with no screens in the windows. A Washington City Paper article reported that a child discovered a dead woman's body in the bathroom; she died of whooping cough.
Jamila and Gina rallied friends and recruited volunteers to establish a playroom with weekly activities, snacks, and supplies. Each week, an announcement was made that the volunteers had arrived and children immediately flooded the playroom for two hours of play.
Afterward, parents looked visibly refreshed from the rare break Playtime provided — time they could use to meet with their caseworker, do laundry, cook dinner, or take a shower in peace. Volunteers found meaning in helping local children and secretly enjoyed an excuse to open a can of Play-Doh, play a board game, or build a block tower. Laughter, music, and the busy sounds of play filled the hallways of the notorious shelter, and "Playtime" was born.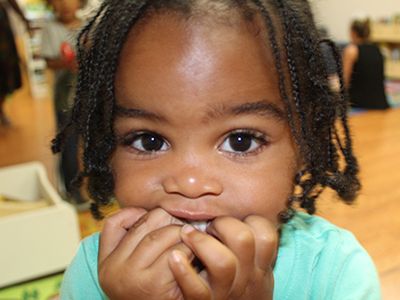 Volunteers soon learned that the vast majority of family shelters had no programs or services for children despite the myriad risk factors associated with homelessness. As more and more families with children became housing insecure, most shelters could not adapt fast enough to accommodate their special needs. Between 2004-2005, families were moved from CCNV and sent to DC Village on the outskirts of town, so Playtime moved with them; we applied for 501(c)3 status with the help of volunteers who were law students in 2005.
As shelters came and went, Playtime followed the children, starting play programs in the grittiest of environments with only volunteer labor and virtually no budget. Betsy Harbison, JooYeun Chang, Megan Newman, Kate Chambers, Emily Benfer, and Daniel Lawson were among Playtime's first volunteer leaders. We hired our first regular staff members in 2009 but still rely today on over 300 Play Rangers, Volunteers in Motion, and group volunteers to give children in shelters the benefit of play. We honor the thousands of volunteers and donors who make sure housing insecurity does not get in the way of a happy and healthy childhood. Thank you for helping us write our story.
Learn more about what we do. Meet our staff and board of directors.